Charity Boxes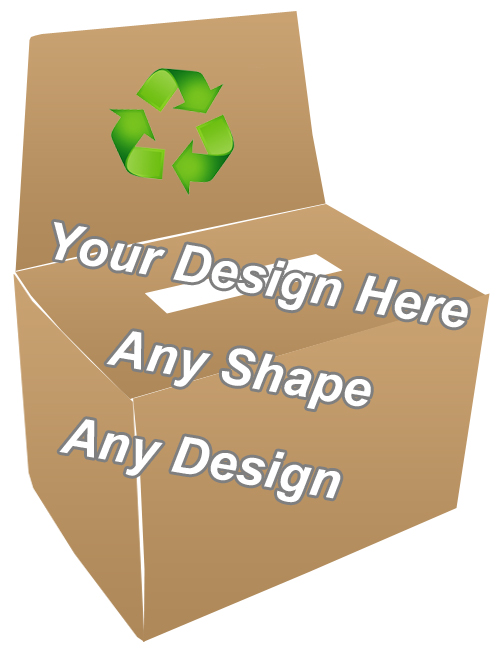 Charity Boxes
Charity boxes are those kinds of boxes which are used by charitable organizations to collect money from public. All the boxes are made specifically for charities where they can use their desired shapes printed with any color.
The charity collection boxes are usually printed from materials like cardboard but, organizations can also use plastic material for making their boxes. The cardboard material is the most common type of material for making the charity boxes where multiple colors and textures can be attained on them. While the plastic material is usually waterproof and provides transparency.
Our charity collection boxes can be made in a variety of shapes where shapes like matte laminated, gold / silver foiled or recycled types are among many others. The matte laminated shapes are usually in solid color with no-shiny look. The foiling enables to get them printed in shiny material where gold or silver colors are available. The recycles boxes are made from recycled material which makes them environment friendly.
All the boxes can be made with full-colors which means you can use any color or a pattern of colors on your boxes. We can also print any kind of image in full-color which means your boxes will look attractive.
Additional customization is also available where you can choose to get your boxes embossed or stamped to get any kind of logo printed. UV coating can also be done on the boxes to ensure that the boxes are scratch resistant.
Once you have selected your desired design for the charity boxes, you can order them at cheap rates without compromising the quality. Free delivery of all the boxes is also done throughout the United States.